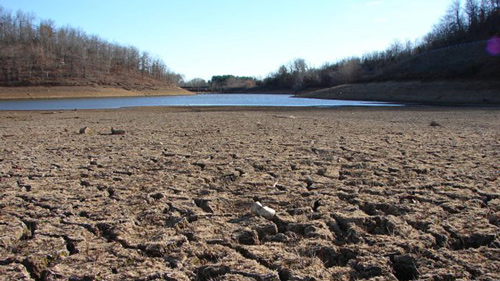 Tyler Chalfant | December 3rd, 2019
Over the past decade, 20 million people ‒ the equivalent of one person every two seconds ‒ have been forced from their homes due to climate change, according to a new report from Oxfam. This figure makes climate change the number one driver of internal displacement over this time. 
People living in developing countries are also the most affected, and within countries, the poorest communities, and particularly women, are the most at risk. About 80% of those displaced live in Asia, which is home to a third of the world's impoverished. 
People in low and low-middle income countries such as Somalia and India are over four times as likely to be displaced as those living in high-income countries, which have historically contributed the most to global carbon emissions. 
Small island developing states face the greatest risk. In countries like Cuba, Dominica, and Tuvalu, nearly 5% of the population has been displaced annually due to extreme weather events.
The number of climate-related disasters per year that resulted in displacement has risen dramatically over the past ten years, with over 1,500 in 2018, compared with roughly 200 in 2008. 
The report was released on Monday as representatives from over 200 countries met in Madrid for the COP25 UN climate conference. The group will evaluate emission reduction targets and attempt to set rules for international emissions trading. Ahead of the conference, UN Secretary General António Guterres said, "climate change is no longer a long-term problem," as we have reached "the point of no return."